A County Durham student letting company is celebrating after posting record growth – less than a year after starting up.
Morgan Douglas Student Lettings which is now based on Elvet Bridge in Durham city centre, moved from Belmont Industrial estate earlier this year after just eight months of business with things continuing to improve, as since the move, they have seen 100% increases in both turnover and stock meaning they are already on for expansion – a plan backed up by the hiring of three new members of staff.
Morgan Douglas' co-founder Douglas McCarroll says the success is down to their approach to lettings. Along with his business partner, Gemma Bern, they have an abundance of experience in the industry, and they both strongly believe that providing the utmost service to the tenants' is the key to success.
McCarroll tells us:
"It tends to be the way, rightly or wrongly, that if you take care of the landlord everything will be fine. But we thought we would flip it and it's definitely paid off for us. We still offer an un-compromising service to the landlords, but we like to think that by keeping the tenants happy through excellent service, they have more respect for their student home and thus the word spreads, so it's a win-win situation.
"We've had some great feedback from our students who say it's something they've never seen before and think it's great to have a managing agent that puts them first.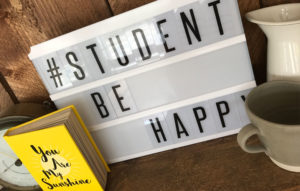 "To outgrow our offices in the first year proves we must be doing something right, so now, with our new home, we intend to grow the business to the next level."
McCaroll served in the military for 27 years before getting involved in the letting world in which he is in his fifth year. He says his time in the army stood him in good stead for the career switch.
"A strong ethos of doing the right thing is something bred into you whilst serving, by continuing the same level of commitment and belief, we can offer a refreshing change to the student market in Durham."
The company is now Durham's only dedicated student agent, with the new offices having the biggest student footfall in the city.